The Quality of Furniture Manifesto from Weltew Home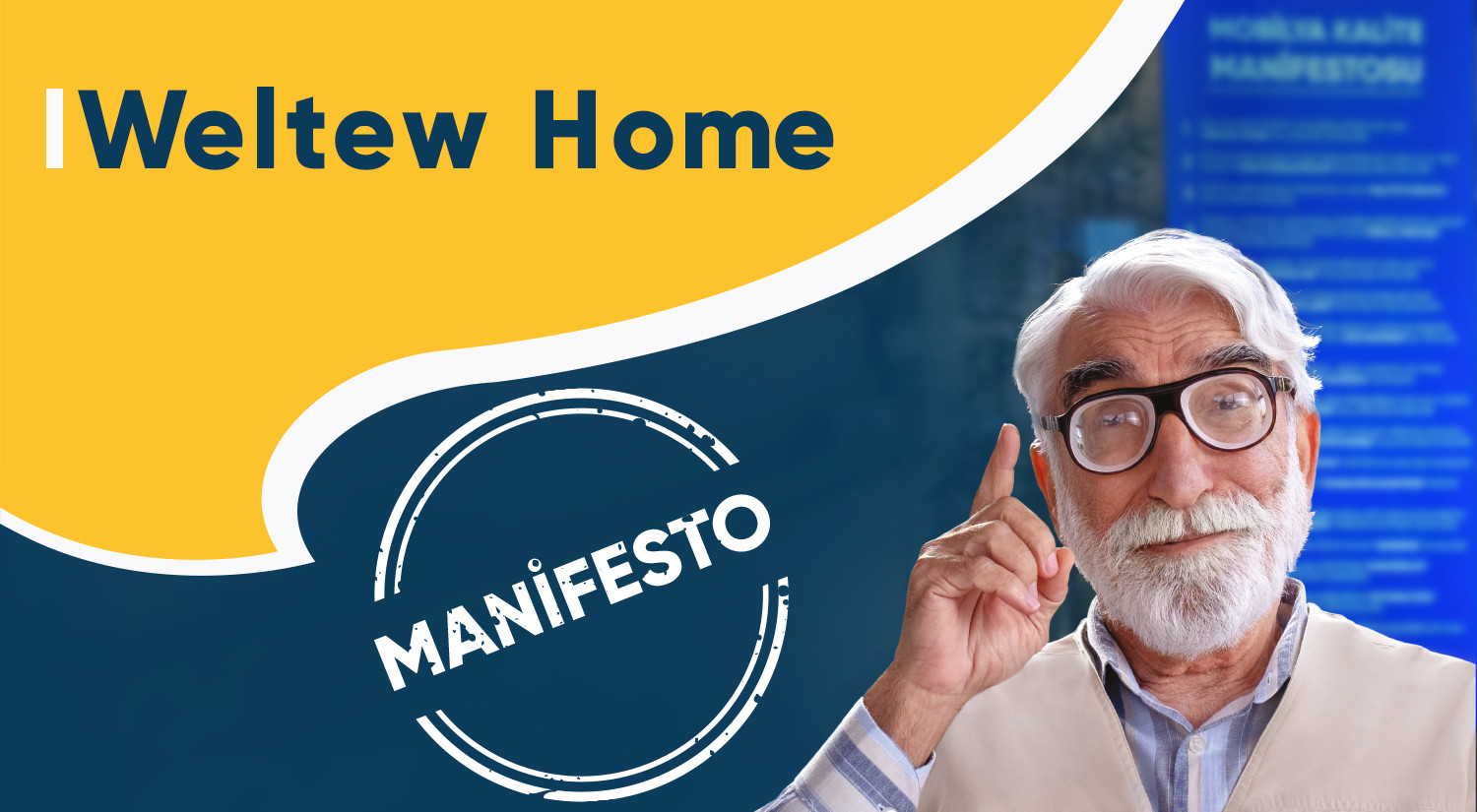 As Weltew Home, the brand that applauds Turkish furniture to the world, we have always aimed for the highest quality in the furniture industry for more than a quarter of a century. We work meticulously so that our consumers have solid, durable and aesthetically pleasing furniture in their homes. For this purpose, we have prepared a "Quality Manifesto" that explains our furniture and service quality and will help all our consumers to shop consciously. We wanted to present this 17-item manifesto, which we shared with you through the mouth of the 42-year-old furniture master Galip Usta, in an unbiased language with our commercial films, on the Weltew Blog, so that you can access it whenever you want.
THE QUALITY OF FURNITURE MANIFESTO
1. A 'CONTRA SHEET' MUST HAVE BEEN USED ON THE SEATING AREA FRAMEWORK.
2. 'DRIED hornbeam' MUST HAVE BEEN USED ON THE ARMS AND BACK FRAME OF THE SEATS FOR 1.5 YEARS OUTDOORS.
3. THE BODY FOAM OF THE SEATS MUST BE COVERED WITH 'FEATHER FOAM'.
4. 'WELL HINGE' MUST BE INSTALLED IN THE PRE-OPENED SOCKETS ON THE POINTS JOINING THE PANELS ON THE CONSOLE AND CABINETS.
5. 'SUPERFINE MDF' COATED WITH LAM MUST BE USED ON CABINETS, TABLES, CONSOLE AND TABLES.
6. THE OPEN EDGES OF THE PANELS ON CABINETS, TABLES, CONSOLE AND TABLES MUST BE COVERED WITH 'PVC STRIP'.
7. ROUND CORNERS, CARVINGS AND FOLDINGS ON CABINETS, TABLES, CONSOLE AND TABLES MUST BE MADE WITH A 'CNC MACHINE'.
8. SEATS, TABLES, CABINETS, CONSOLE, TABLES, TABLES AND BED LEGS MUST BE 'WOOD OR METAL'.
9. HIGH TENSILE 'POLYESTER THREAD' MUST BE USED IN THE SEWINGS OF SEATS, CHAIRS AND BEDS.
10. 'WOVEN FABRIC' MUST BE USED ON SEATS, CHAIRS AND BEDs, which are SOLID, DURABLE, AND DOESN'T FALE.
11. 'RAIL WITH BRAKE' SYSTEM MUST BE USED IN ALL DRAWERS.
12. 'SOFT SHOCK ABSORBER' SYSTEM MUST BE USED IN ALL CABINET DOORS.
13. FURNITURE SHOULD BE AT A LEVEL THAT CAN BE 'ACCEPTED AND APPRECIATED' IN THE INTERNATIONAL AREA WITH ITS QUALITY AND DESIGN.
14. THE QUALITY OF AFTER SALES SERVICE MUST BE 'PERFECT'.
15.ALL FURNITURE MUST BE MANUFACTURED IN THE MANUFACTURER'S 'OWN FACTORIES'.
16. ALL FURNITURE MUST BE OFFERED ON THE PRINCIPLE OF THE 'OPTIMUM PRICE' ACCESSIBLE.
17. THE MANUFACTURER MUST BE 'FULLY COMMITTED' TO THE PRINCIPLES OF COMMERCIAL ETHICS, TRUST AND DEPENDENCE.