Stil Sofa Set

• 3-seater and 2-seat options are offered.
• It is combined with linen fabric.
• Cleaning methods such as cologne-wet towel-bleach that will damage the structure of the fabric are not suitable. It is suitable to clean with a damp cloth and fabric cleaner solutions.
• The skeleton is made of hornbeam kiln-dried timber and the plywood-various parts are made of raw chipboard.
• The triple seat of our product has the feature of being a bed with a back mechanism.
• Ease of cleaning is provided by using high legs.
• 3 and 2 legs are made of ABS plastic.
• Bergere foot is made of metal material.
• The seat foam provides medium soft comfort.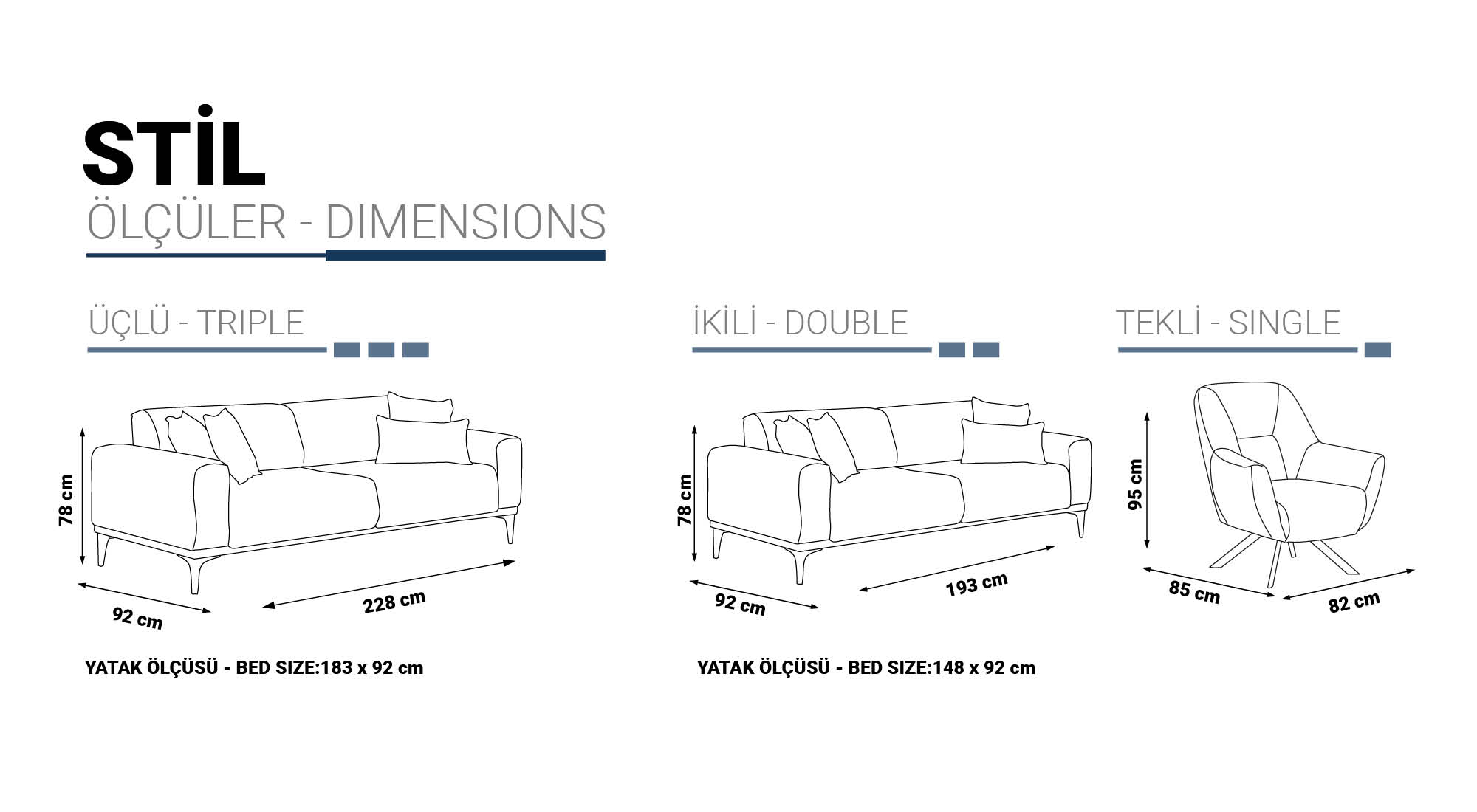 An understated and modern armchair can completely change the ambiance of your living room. Now is the time to sit back and enjoy your home.